pX2 – 1W Miniature OEM 2.4 GHz Ethernet/Serial/WIFI Router
The all new pX2 is a miniature OEM, high power, 802.11b/g/n wireless router. Its feature rich design delivers a robust, secure, industrial strength wireless solution for critical data communications. The pX2 takes things to the next level by providing features such as dual 10/100 Ethernet ports, 802.11b/g/n WIFI with Multiple SSID support and a RS232 serial communications port. The pX2 is ideal for custom integration projects and IoT applications.
Features

High Power Tx (up to 1W)
Excellent Rx Sensitivity
Up to 150 Mbps data rate
Support for 802.11b/g/n Devices
Full Scale Access Point, AP Station, Repeater
Multiple SSID Support
Dual 10/100 Ethernet Ports
Serial Gateway (RS232)
Industrial Temperature (-55C to +85C)
Adjustable Transmit Power
Miniature Size (1.05″x1.3″x0.13″)
Only 5 grams!
FCC/IC Approved

Applications

IoT Applications
WiFi Router
Remote Telemetry
Electric, Oil, and Gas Sensors/Detection
Display Signs
Industrial Applications
附件
Pico Ethernet Motherboard (MHS105860)
The Pico Ethernet Motherboard allows customers to fully test and deploy the pX2 modules without the need to develop custom PCB interface solutions. The integrated socket allows for quick replacement of modules, and the standard RS232 Serial and RJ45 Ethernet interfaces ensure quick connection to field devices.
Pico OEM Socket (MHS106000)
The Pico Series OEM socket allows you to fully integrate your Pico modem into your design while retaining the ability to swap modules with ease. The Pico Series OEM Socket is used with the below socket cover to ensure the Pico module is and remains properly seated in the OEM socket.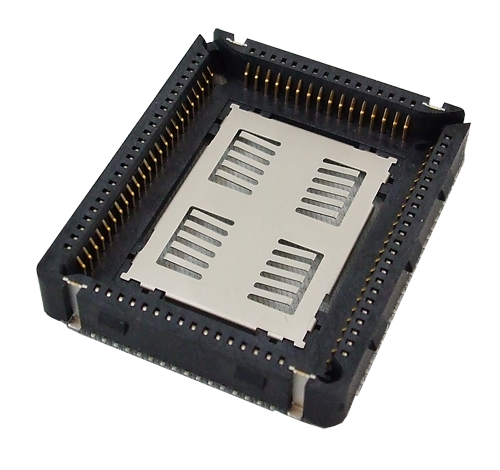 Pico Enclosed Power Supply (MHS025096)
The MHS025096 Power Supply enables you to get up and running quickly by simply plugging the power supply into an AC outlet, and with the molded 4 pin connector, directly into a Pico Enclosed products.