pDDL2450 – Wireless OEM Ethernet & Serial Digital Data Link
| Model | P/N | Freq.(GHz) |
| --- | --- | --- |
| pDDL2450 | MHS118000 | 2.402 – 2.478 |
The Pico Digital Data Link (pDDL) provides the bandwidth and range needed for complex data applications. The pDDL provides fast and secure, simultaneous Ethernet and Serial based data communication. Robust digital modulation technology provides for an innovative solution for secure data transfer and extended range requirements.
The miniature, lightweight and robust design allows the pDDL to be an ideal candidate for size sensitive applications. The high speed, long range capabilities of the pDDL allow for high quality wireless video and telemetry communications.
Features

Data Rates > 20 Mbps!
Diversity Antenna
Adjustable Output Power (up to 1W)
Extremely Small Footprint
Very Lightweight
Long Range
Point-to-Point, Point-to-Multipoint
Master, Remote, Mesh (Future) Modes
Low Power Consumption
Simultaneous IP & Serial Data
Dual Serial Ports
Dual Ethernet Ports (LAN/WAN)
Port Forwarding, ACL, Firewall
Extended Temp (-40C to +85C)
128-bit AES Encryption
Network Management with SNMP
Configurable via local console, telnet, web browser
Local/Remote firmware upgrades

Applications

Ethernet Wireless Extension
Wireless Telemetry
Wireless Video
Wireless Control Systems
附件
Pico Ethernet Motherboard (MHS105860)
The Pico Ethernet Motherboard allows customers to fully test and deploy the pX2 modules without the need to develop custom PCB interface solutions. The integrated socket allows for quick replacement of modules, and the standard RS232 Serial and RJ45 Ethernet interfaces ensure quick connection to field devices.
Pico OEM Socket (MHS106000)
The Pico Series OEM socket allows you to fully integrate your Pico modem into your design while retaining the ability to swap modules with ease. The Pico Series OEM Socket is used with the below socket cover to ensure the Pico module is and remains properly seated in the OEM socket.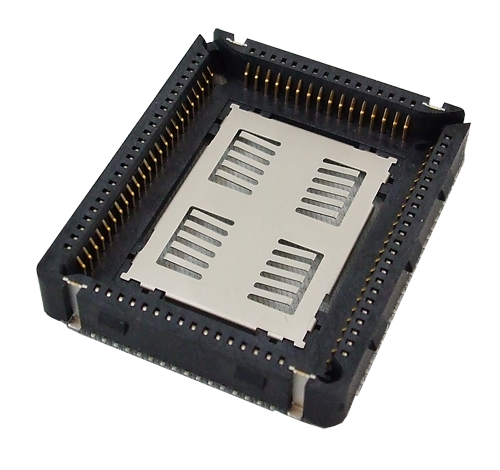 Pico Enclosed Power Supply (MHS025096)
The MHS025096 Power Supply enables you to get up and running quickly by simply plugging the power supply into an AC outlet, and with the molded 4 pin connector, directly into a Pico Enclosed products.